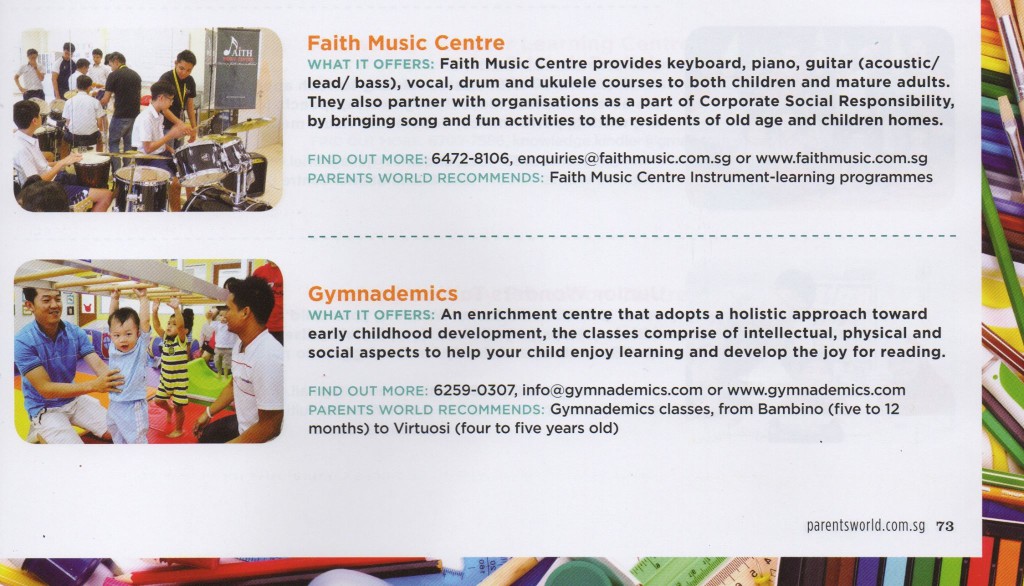 Faith Music Centre is honoured to be featured in Parent's World Magazine's Best of Best Enrichment/ Learning School Award 2014/15 – Best in Cool Music Classes!
All of us at Faith Music Centre would like to thank God for our team of management, staff, students, music instructors and corporate partners for all their support and patience! We look forward to your continuing support to Learn in Faith, Serve with Love!
To God be the Glory!
Alvin Yeo Cheng Hock
Founder/ Group Deputy CEO
On behalf of Faith Music Centre